Available at a Bookstore Near You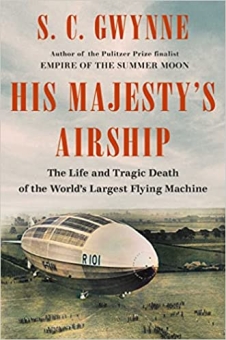 From the bestselling author of the Pulitzer Prize finalist Empire of the Summer Moon comes a stunning historical tale of the rise and fall of the world's largest airship—and the doomed love story between an ambitious British officer and a married Romanian Princess at its heart.

The tragic story of the British airship R101—which went down in a spectacular hydrogen-fueled fireball in 1930, killing more people than died in the Hindenburg disaster seven years later—has been largely forgotten. In His Majesty's Airship, historian S.C. Gwynne resurrects it in vivid detail, telling the epic story of great ambition gone terribly wrong.